HYDRA - MR2209 - a Hotspur design
built in 1969
I built Hydra in the garage of my house at Woodham Ferrers in early 1969. The boat was owned by Up River Yacht Club clubmate Tony Ceretti.

We sailed the boat together at the National Championships at Whitstable that year.

Tony sold Hydra to Ian Perkin. Later the boat passed to John Neaverson, then she returned to URYC when Tony Donaldson bought her. Tony sailed her for several years, but after that I lost track of her until 2004, when her then owner Alan Dovey contacted me.

In August 2012, Hydra was offered for sale on eBay, and I could not resist making a bid. The bid proved successful, so after nearly 44 years Hydra is coming home.

The first two images below show Hydra as she was in 1969.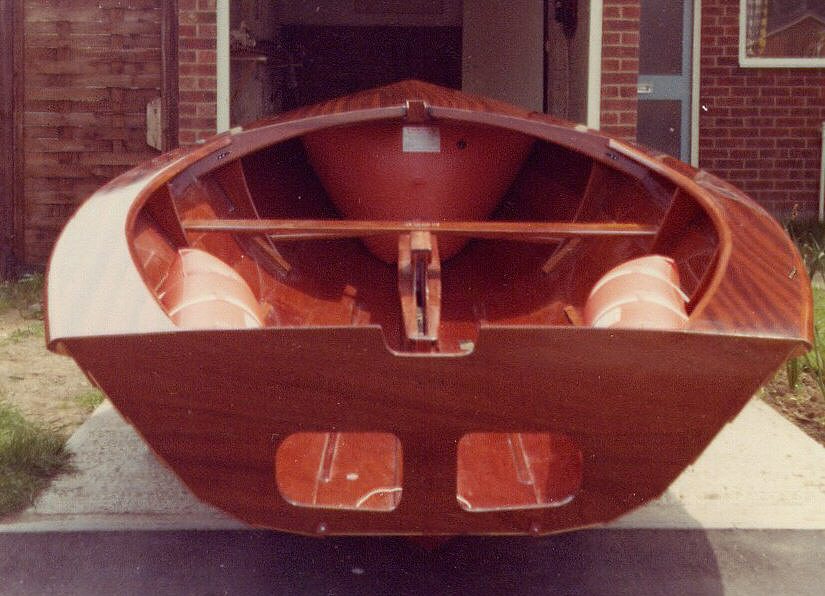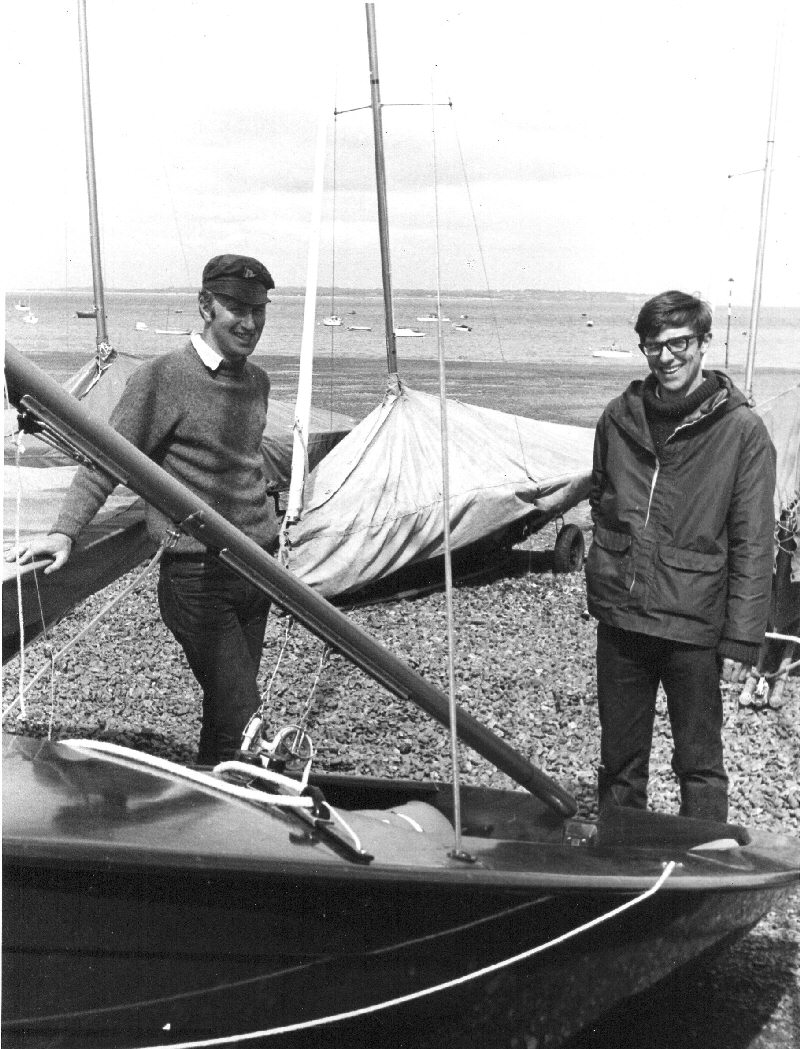 And here she is in 2005 - 36 years later, having been carefully restored by her late owner, Alan Dovey.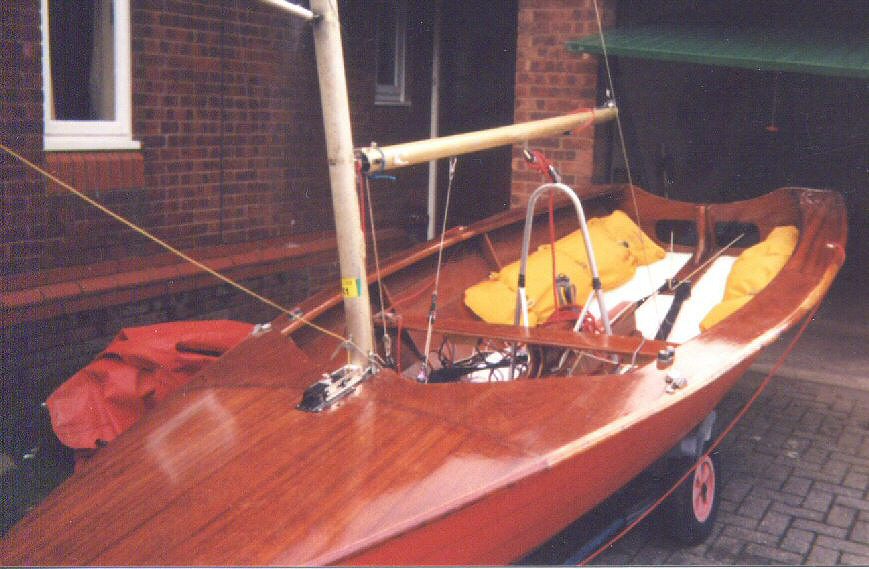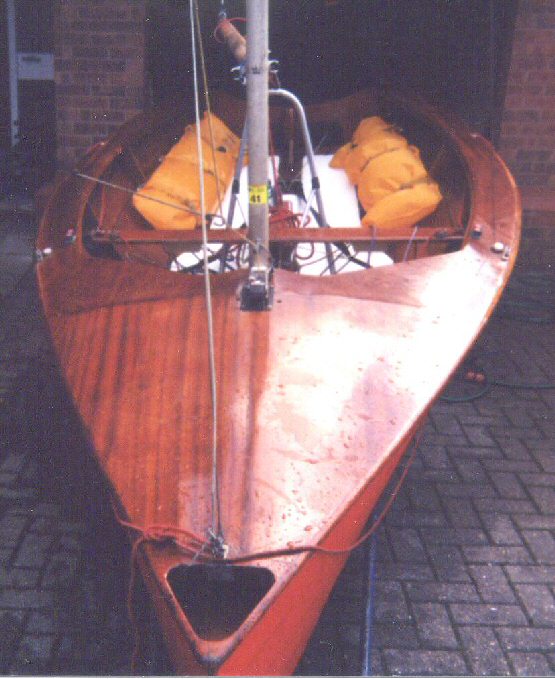 I purchased HYDRA in 2012. Now 43 years old, she has deteriorated to a significant degree. The glue that I used was AERODUX 500 a superior Phenol-Resorcinol-Formaldehyde adhesive, which has lasted well, but there is rot in the lower two planks, and at the rear of the centreboard case. Fortunately I still have the original frame drawings from 1970, so I plan to re-make the backbone of the boat as accurately as I can. The decks will also need replacing after several alterations over the years, and general wear and tear. A bow tank was added at some stage, using inferior plywood, which will also need to be replaced. In short, a major rebuild is needed!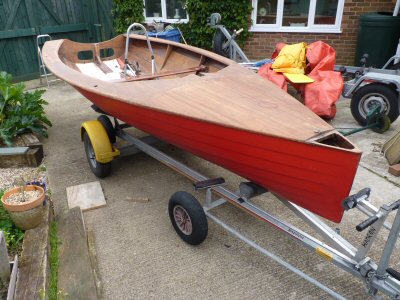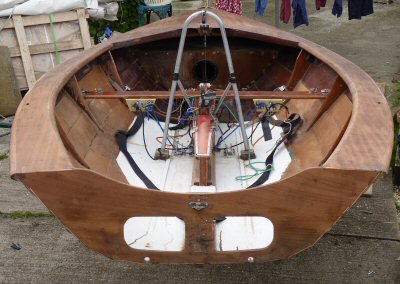 I have started removing the many layers of paint from the hull exterior. As I was sanding down the topsides, the ghost of her name gradually appeared.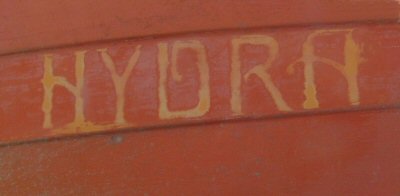 Last updated 28 November 2012