The H480 high performance dayboat
A new ballasted dayboat for 2-3 people
Plans for amateur builders are available from the designer. Go to PURCHASE PLANS of H480.
Principal Dimensions:
Length over all
4.80 metres
Length on waterline
4.80 metres
Beam
2.12 metres
Racing weight
(including rudder, centreboard, rig)
255kg (estimated)
Sail area
14 sq m plus spinnaker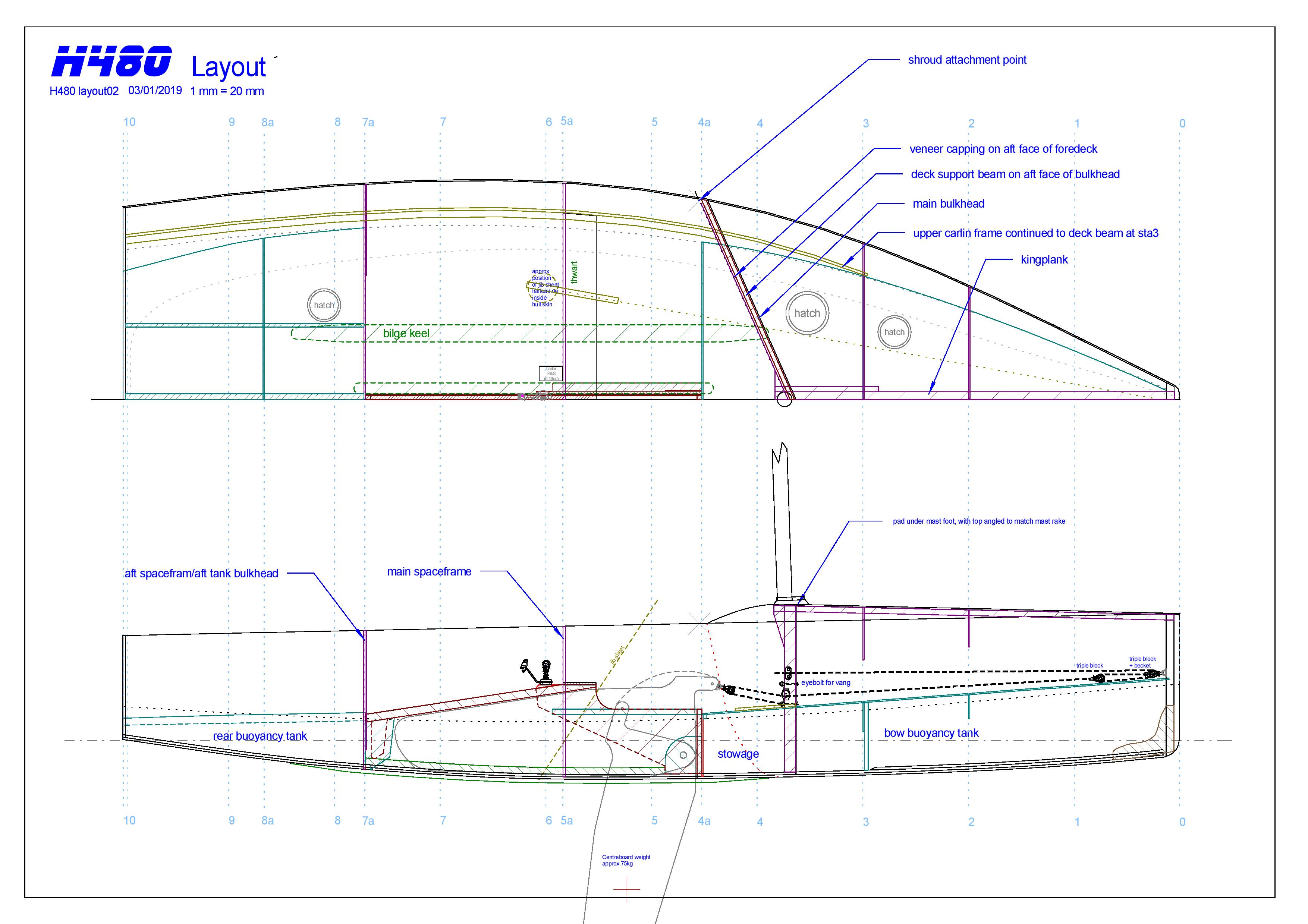 © This site is the copyright of Keith Callaghan. This page was last updated on 7 May 2019 .