The Hawkmoth International Moth dinghy
"Brilliant, very quick, balanced and most important, no swimming. Lovely mini Merlin Rocket". Miles James, builder of the first Hawkmoth, after his first sail.
Comprehensive plans for amateur builders are available from the designer. Plans include full size patterns for all plywood parts and files for CNC cutting of components. Go to PURCHASE PLANS of Hawkmoth.
Principal Dimensions:
Length over all
3.35 metres
Length on waterline
3.35 metres
Beam
1.8 metres
Racing weight
(including rudder, centreboard, rig)
60kg (estimated)
Sail area
8.2 sq m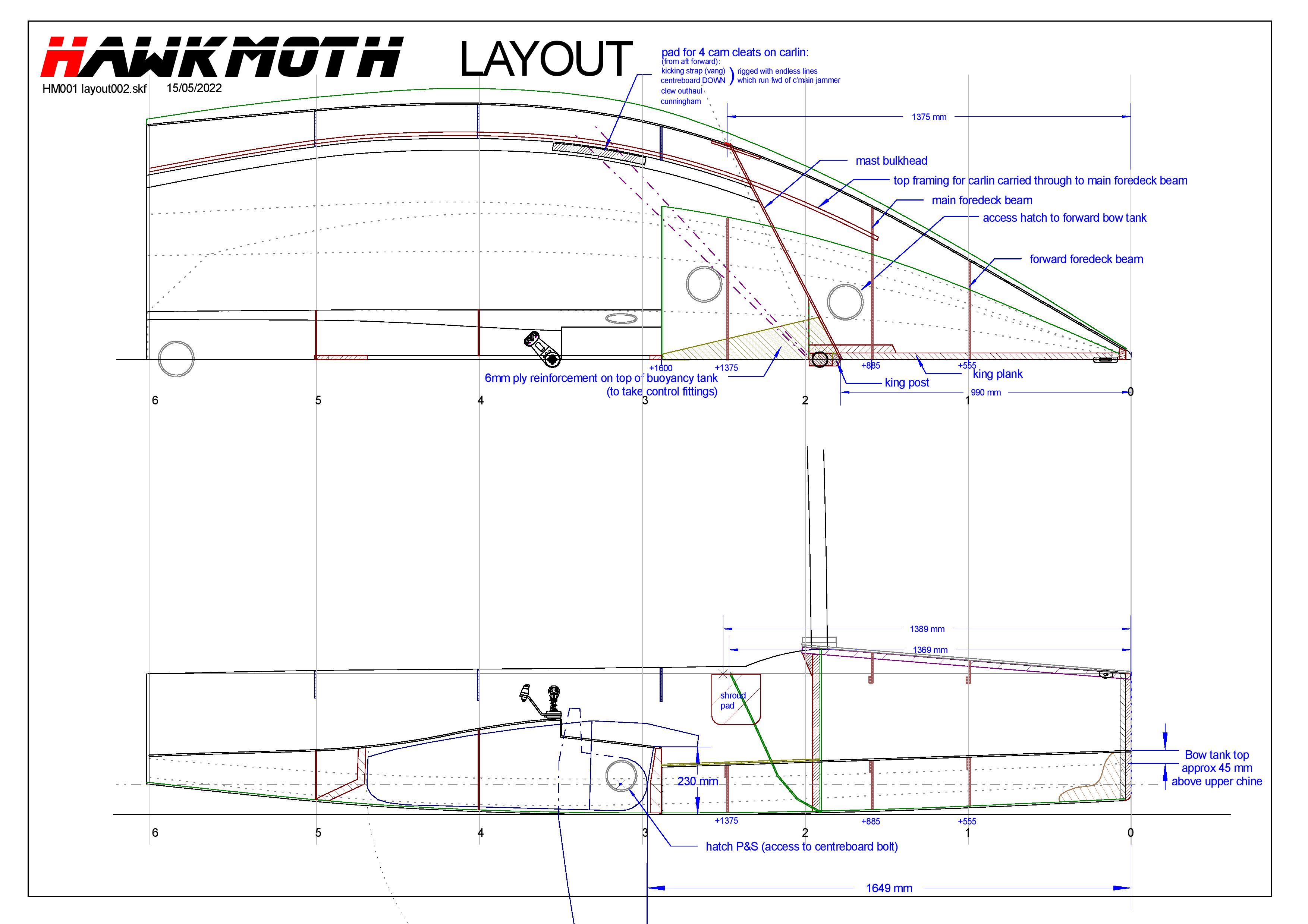 © This site is the copyright of Keith Callaghan. This page was last updated on 15 May 2022 .