Haze 4000 is a new design for 2004. She has been commissioned by a Lymington yachtsman as a recreational singlehander performance dinghy capable of dealing with the Solent waters around Lymington and Keyhaven. Thus she has a ballasted centreboard, but she is still light enough to manhandle comfortably ashore.
Her lines are similar in concept to Heatwave, but she is slightly shorter, and beamier on the waterline for greater stability. Her Genneker gear is designed to be easily(?) handled singlehanded. Offwind, she sets about 18 sq m of sail, so she should be fun!

Principal Dimensions:

| | |
| --- | --- |
| Length over all | 4.00 metres |
| Beam | 1.80 metres |
| Hull weight | 70kg |
| Sail area | Approximately 8.5 sq m, plus gennaker |
| Ballast | 40-70kg |

The boat is of wood/epoxy/glass composite construction, with two options for hull build: a 6 planks per side clinker ply hull or a strip planked bottom with ply topsides. She has a double bottom and is thus self draining. She is intended for amateur or professional construction.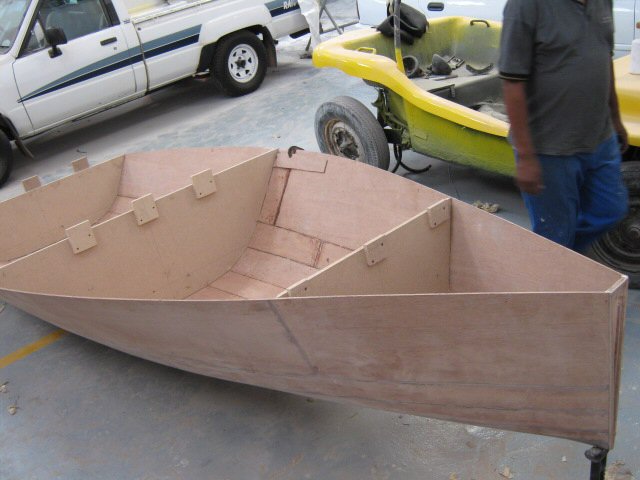 © This site is the copyright of Keith Callaghan. This page was last updated on 28 March 2011.