The HAWK International 14
The original HAWK was a 4-plank design, commissioned by Vince Chiaramonte, of Annapolis Dinghy Store, Annapolis, Maryland, USA. (Even before the Internet era, my reputation as a racing dinghy designer had attained a global reach - mainly, I think, due to my design articles in various British sailing mags - special thanks go to Peter Cook, then editor of Yachts and Yachting.)
A cold moulded, round bilge version was built in the UK by Michael McTurk.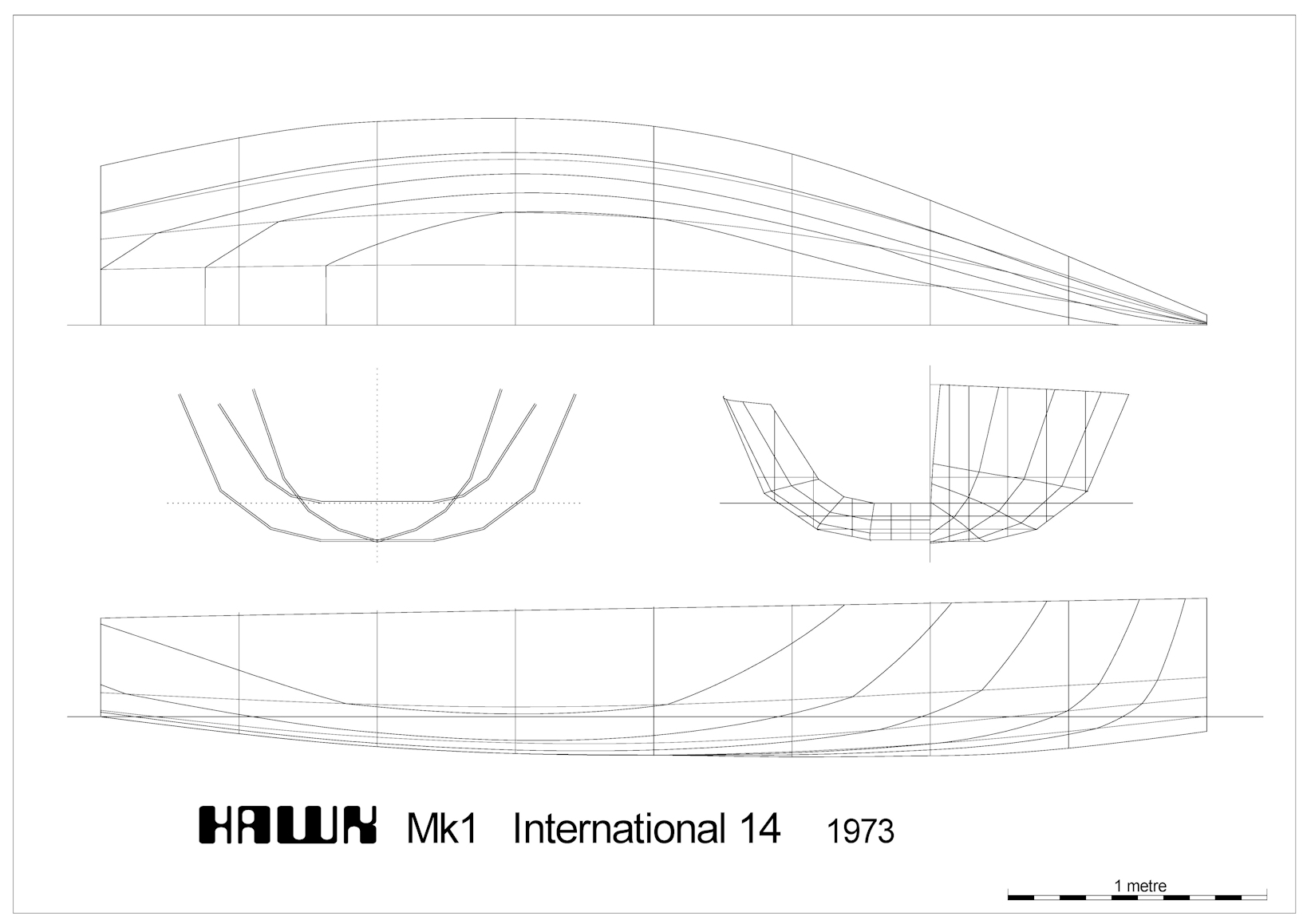 Copyright K CALLAGHAN, 1973.
Last updated 3 April 2019