LIVELY - Jack Holt's little YACHTING WORLD RAMBLER centreboard cruiser.

I bought LIVELY in 1976. She was a half decked open boat then, with original Holt layout and rig. I completely redesigned the sailplan with larger, self-tacking jib and smaller mainsail, moved the centreboard about 50cm aft, and squeezed 2 berths into a small cabin. I had many years of fun with LIVELY until 1994, when she was laid up during the building of Blue Lightning. After Blue Lightning was sold, I fitted out LIVELY (Y.W. Rambler #30) for sailing again in 2005.
I acquired a mooring on the River Deben at Felixstowe Ferry, and Lively will end her days afloat on this beautiful Suffolk river.
29 August 2005: LIVELY is launched at Felixstowe Ferry, after an 11 year lay-up ashore.

2013. I have been contacted by LIVELY's original builder and owner, who now lives in Australia. Apparently LIVELY is not quite as old as I thought, having been built in the early 60s. That still makes her about 50 years old - truly venerable for a modest little plywood boat. An article about the building of LIVELY appeared in the Dinghy Cruising Association magazine - view it HERE.
2019. LIVELY is now in retirement ashore.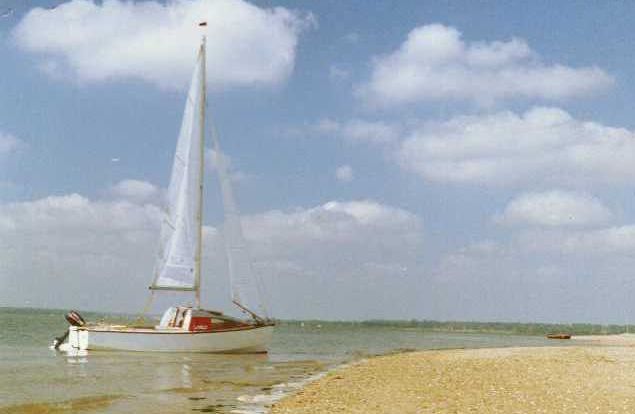 Review of Yachting World Rambler , from the Yachting World Annual, 1955 - PDF file

LIVELY Photo Gallery (including 2005 refit)

Video of Lively tacking, December 2005. (5 megabytes - right click the link and click 'Save Target As.." to save it on your PC).
© This site is the copyright of Keith Callaghan. Page last updated on 11 June 2019.