BLUEEYES is currently in the design phase. I intend to build one for myself, but first I must build a boatshed!



STABILITY CURVES: the line denoted as 'bulb' is the stability curve for BE-18 with 1 crew sitting to windward and a 1.5m draft fin and bulb keel. The other lines relate to the centreboard version.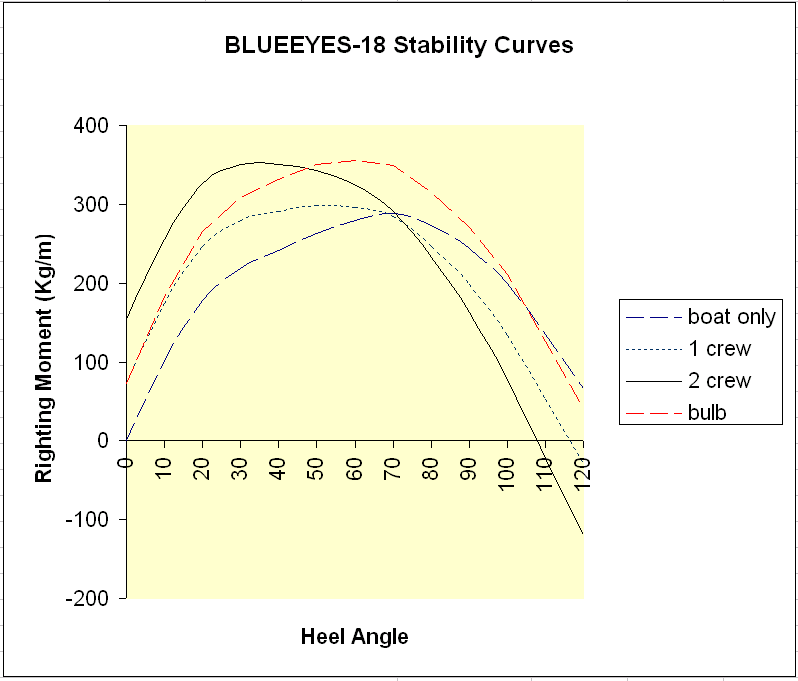 © This site is the copyright of Keith Callaghan. Page last updated on 8 March 2005.