BLUE LIGHTNING is built using wood/epoxy/glass composite techniques.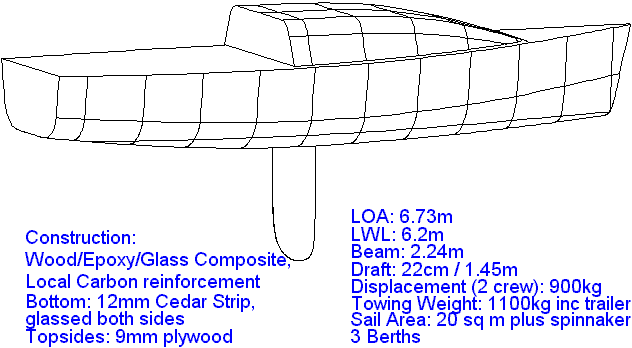 STUDY PLANS. (Adobe Acrobat Reader required - Download Acrobat Reader).

Complete set of Study Plans - PDF file
Layout plan - PDF file
Midship section - PDF file
Hull drawing (3D) - PDF file
'Sport' sailplan) - PDF file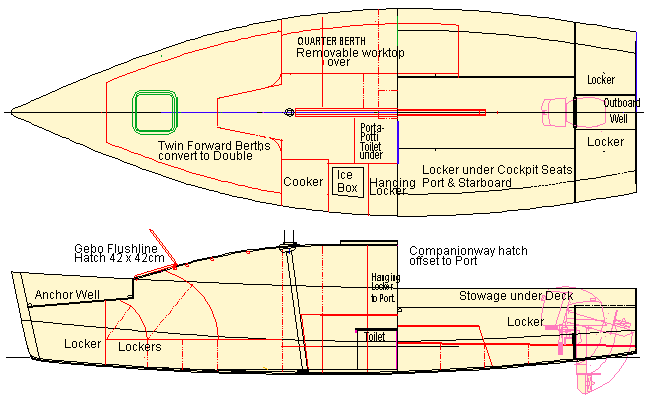 Here are links to some of the suppliers of materials for BLUE LIGHTNING: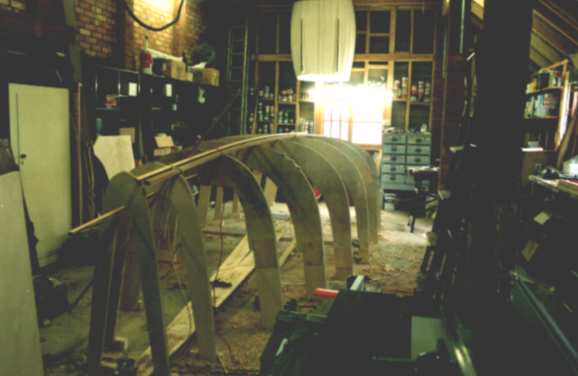 BLUE LIGHTNING's frames are erected.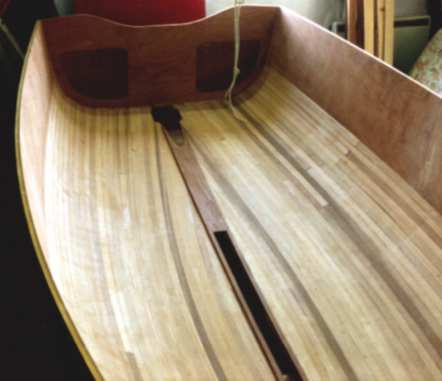 Her Cedar Strip hull takes shape. On the centreline you can see the slots cut for the centreboard case and the outboard motor aperture. After cleaning the interior, the cedar strip was sheathed in epoxy/glass (as was the exterior surface).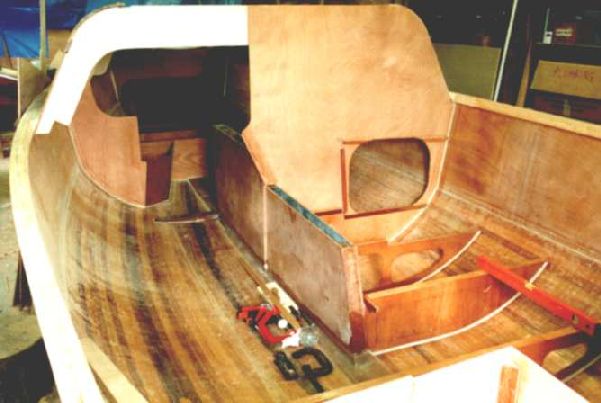 The centreboard case is an integral part of the boat's structure. The inside surfaces are glassed for abrasion resistance. To the right is the aperture in the main bulkhead for the quarter berth. Aft of this are two of the sub frames that support the cockpit sole.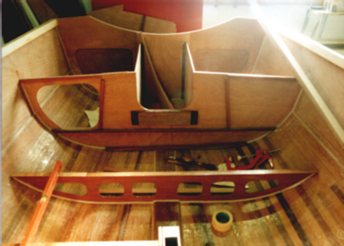 The Outboard Well under construction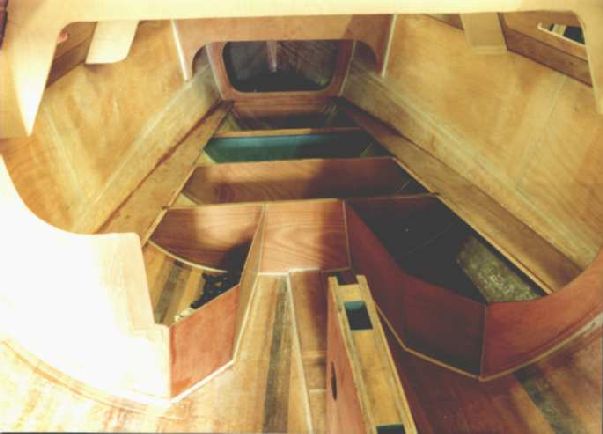 Interior under construction, looking forward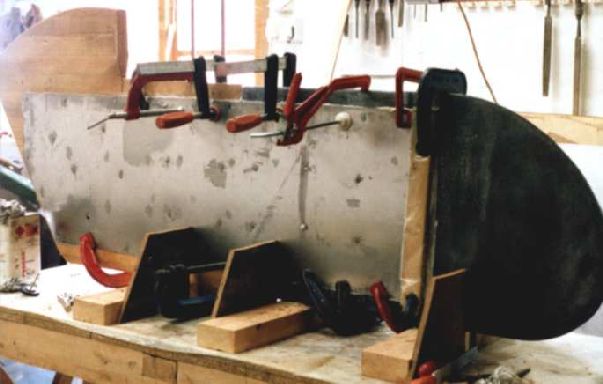 The centreboard being laminated.
The top is laminated Douglas fir, the lower half is cast lead (150Kg), and the two parts are held together by stainless steel plates, through bolted and encased in epoxy resin. The entire board is then glassed over, and a half round brass band is fitted to the leading edge.
Blue Lightning's coachroof. The construction is similar to that of the hull, with the flat areas made of ply and the curved bits laminated from strips of Western Red Cedar. The entire coachroof is sheathed in epoxy/glass. Carbon reinforcement is used in the deck beams, to minimise their size.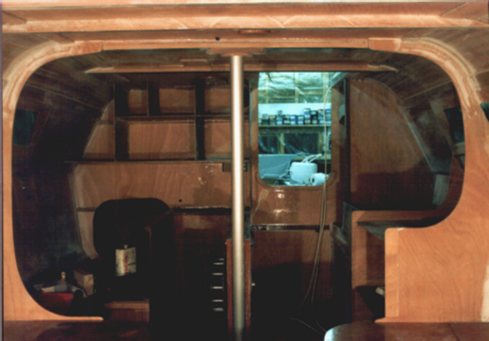 The interior, looking aft. Carbon reinforcement is used in the deck beams, to minimise their size and weight.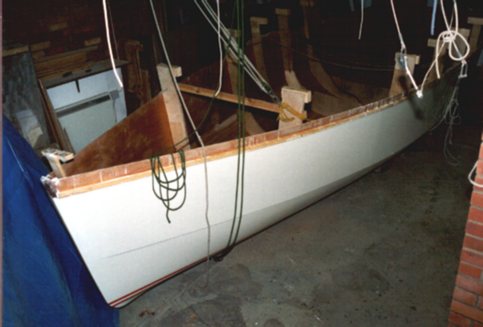 Blue Lightning's hull was fully finished before turning right way up.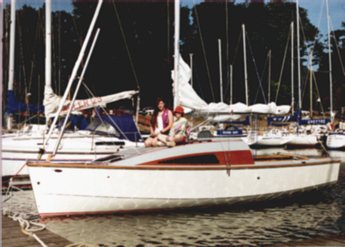 Blue Lightning just after her launch. She floats high because the interior was not completed, and she originally carried a VERY light centreboard, with only 55kg ballast.
All surfaces were finished with a minimum of 3 coats of epoxy resin, then painted with International 708 2-can polyurethane paint/varnish.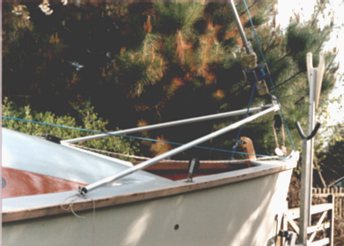 The simple "A" frame used to raise or lower the rig. This can be done singlehanded.
For more photographs of the interior details click here
For more photographs of the exterior and deck layout details click here
© This site is the copyright of Keith Callaghan. Page last updated on 25 June 2002.